The United States of America is home to a lot of top documentary filmmakers. They have over the years produced a lot of interesting and captivating documentaries that are popular in the USA and all over the world. Here are 8 of such notable documentary filmmakers in the USA.
Shelby Steele
Shelby Steele is a writer, author and documentary filmmaker. She was given birth to on the 1st of January, 1946 in Chicago. He is a specialist on affirmative action, multiculturalism and race relations.  Her documentaries include Jefferson's Blood and Seven Days in Bensonhurst.
Henry Louis Gates
Henry was given birth to in West Virginia on the 16th of September, 1950. He is a professor, literary critic, essayist, documentary filmmaker and author. He graduated from West Virginia University's Potomac State College after finishing from Piedmont High school. Some of his films include From Great Zimbabwe to Kilimantinde, Two Nations of Black America, Wonders of the African World and Leaving Cleaver.
Eleanor Coppola
Eleanor Coppola who is also married to a director is a writer, artist and filmmaker. She was born in Los Angeles on the 4th of May, 1936. She lost her father at the age 10 and graduated with an Applied Design degree in UCLA. Some of the films she has directed include Paris can wait, John Grisham's The Rainmaker, The Making of Marie Antoinette, A Visit to China's Miao Country and Hearts of Darkness: A Filmmaker's Apocalypse.
David France
David France is a filmmaker, non-fiction author and investigate reporter. He works with the New York magazine as a contributing editor. He is gay and therefore does a lot of investigative LGBT topics journalism. He directed How to Survive a Plage, a documentary on the AIDS epidemic early years in 2012. He has also received a number of awards including the John Schlesinger award.
Alan Lomax
Alan is a filmmaker, oral historian, political activist, scholar, writer, archivist, ethnomusicologist and folklorist. He was born in Texas on the 31st of January 1915. He was the director for Ballads, Blues and Bluegrass.
Mitch Cullin
Mitch Curlin was born in New Mexico on the 23rd of March 1968. He is a documentary producer, photographer, short story writer and novelist. Some of his movies include Mr Holmes, Tokyo is Dreaming, Regina Monologue, Making of Tideland, Getting Gilliam and Tideland. He current lives in Tokyo Japan and Arcadia California.
Morgan Spurlock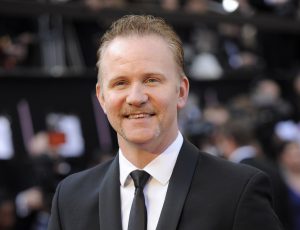 Morgan was born in West Virginia on the 7th of November 1970. He is a political activist, screenwriter, television producer, humorist and documentary filmmaker. Some of his works include The Eagle Huntress, Rats NYC, The princess of North Sudan, Crafted, Made in Japan and Censored Voices.
Michael Moore
Michael Moore was born in Michigan on the 23rd of April 1954. He is one of the top documentary directors in the world. He is an actor, political activist, journalist, author, writer, producer and director. Some of his documentaries include Michael Moore in Trumpland, Where to invade next, capitalism: a love story and slacker uprising.
If you reside in America or love watching documentaries produced and directed by Americans, then here are 8 notable documentary filmmakers you should look for their documentaries.