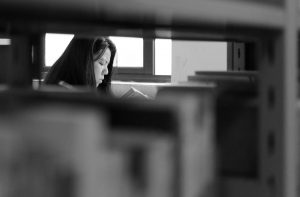 Films and movies are a great and must-watch source of entertainment; considering the fact that you are even watching a documentary or bibliography kind of stuff, then too the exception for being nothing is ruled out – there always is something really interesting in every documentary that you won't dare to forget your whole life. Usually the personalities that are portrayed in front of cameras provide the viewers with quality informational stuff – though it does not involve the usual comical stuff but anyways this serves as a good change od taste. One thing that is most admirable in documentaries is that they are not just merely produced and directed to earn a good box office collection and also their idea, perspective and reason for the development is way beyond money – thus making it closer to real life with no fiction material in them. They do have a slight boring element in them but this is what documentaries are for but as a matter of fact with the inception of VFXs and various other technologies, even the roughest scenes can be converted to something special.
My personal taste with documentaries is very limited like I use to watch documentaries when I get bored with the other genres and use documentaries as a distraction but this distraction too has always served its purpose. Actually, I feel like watching documentaries help me in my real life, may be while making my decisions and choices, I open up my mind and consider the situation in different areas and perspective. So, ultimately a distraction is there to guide me somehow in my real life. The documentaries rendered on personalities are my favorite ones in this case because they have so much to express, so much out of this kind is close to real life that you can't just forget to admire the way adaption by the producers and directors. They really do an interesting job by putting up a different scenario and making the best out of it. Thus, I want this site to dedication for these hard workers where I will try to identify them with respect to their abilities and capacities.
The loads of stuff falling under the main banner of documentaries will be covered in this site – that will also involve the best documentaries that you should watch in the present year and those classical and all-time favorite documentaries from the past years. I would typically be mentioning all the amazing filmmakers of this genre with all the work they have done as of now, the movies they have produced till now and also a complete analysis on their way of working and the final results they manage to produce. Through this way, readers will be able to figure out the best filmmakers that they need to follow for some quality documentary stuff and also some of their best productions they ought to watch. In other words, I will be majorly covering the documentary film making genre and everything that is related to this category. So, if you are into this category even a slightest of bit – you need to stay tuned in for more and more stuff.