Everybody has a history. In most cases, our past are the major determinants of what we are today, and our today is also going to determine our future. Everything we are today is made up of past experiences and how much knowledge we have being able to gather. This often shapes our thoughts and actions, thereby creating who we are today. Here are 8 top documentaries and how they started.
Alan Hicks
Alan Hicks meeting with Clark Terry when he was a jazz drummer student could be said to be his starting point in documentary. They got close, with Alan later becoming one of his band members. He later had a desire to make a film about Clark. From here, he learnt to be a filmmaker. He directed Keep on Keepin' On.
Charlie Siskel
Charlie Siskel was initially a lawyer, who has however always dreamt of becoming a filmmaker. Even as a lawyer, he had written some screenplays, albeit, not completely. He was fortunate to be hired by Michael Moore, who was a documentary director. Michael was able to notice his passion for filmmaking and mentored him. Charlie Siskel directed Finding Vivan Meier, which was released in 2013.
Gabe Polsky
Working with Werner Herzog to produce Bad Lieutenant was a major factor that made Gabe Polsky to develop an interest in documentaries. He was later able to produce a documentary before going to direct one.
Robert Kenner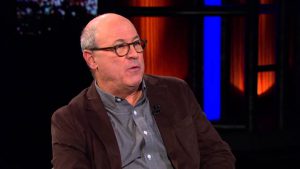 Robert Kenner is a lover of the theater as he always desired to sneak out of high school to go watch films. He was employed as part of the working crew for Derby – a documentary. This was when he made up his mind he was going to become a documentary director. He directed Merchants of Doubt.
 James Keach
After making Walk the Line, a movie, he was invited to be part of a documentary. Initially, he thought it will not be interesting, based on the storyline, but it turned out the opposite. This inspired him to venture into documentary as he loved the discoveries that are made during documentaries. He is the director of Glenn Campbell: I'll Be Me.
Mike Myers
Mike was initially a punk rocker when was in Toronto. When he was through with High School, he was admitted to York University film school. Peter Sellers also happen to be his hero. He is the director of Supenmensch: The Legend of Shep Gordon.
Steve James
Steve was more interested in movies than he was in documentaries. He however later got to know about documentaries and the process of discovery. The process of discovery was his major attraction was the process of discovery. He is the director of "Life itself".
It is therefore obvious that even though these 7 documentary directors are now very popular, they all started from somewhere. For some it was their love for movies, for others, it was an opportunity to meet with another documentary director. If you want to be a documentary director as well or irrespective of whatever occupation you have a passion for, all you have to do is position yourself properly and you will be on the path to success.