Watching documentary is one of the activities I enjoy doing, because I know that I am going to learn a lot of new things from doing so. This is as against motion pictures, which comes with a lot of fictional information, I might not even know what to believe and what not to believe. When I want to watch films therefore, I see watching documentaries as a more productive use of my time than watching documentaries. I have therefore watched a lot of documentaries including new and old ones over the years. Here are 10 directors I will rate the best in documentary ever.
Robert Greenwald
Robert Greenwald established the Brave New Films and has directed a lot of documentaries that are focused on issues related with the progressives. Some of his documentaries include Unmanned: America's Drone Wars, Iraq for Sale: The War Profiteers and Outfoxed: Rupert Murdoch's War on Journalism.
Werner Herzog
Werner Herzog is a very popular filmmaker and has the ability to make an individual to become very engrossed in watching documentaries. Some of the documentaries he directed include Into the Abyss and Grizzly Man.
John Pilger
John Pilger is a documentary filmmaker and journalist from Australia. He has the reputation of directing the topic of a film with passion and fire. Some of his documentaries include The War You Don't See and The War on Democracy.
Oliver Stone
Oliver stone is a legend in film making and does a lot of documentaries on subjects that are controversial. He also uses a lot of styles and angles in his film. Some of the documentaries by the New York born director include The Untold History of the United States and South of the Border.
Errol Morris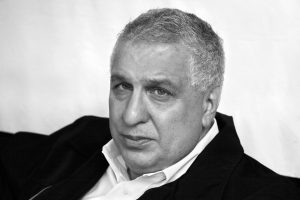 Errol is a very innovative documentary director who always brings in a personal feel and style into his documentaries. Some of his documentaries include The Fog of War: Eleven Lessons from the Life of Robert McNamara and The Thin Blue Line.
JehaneNoujaim
The 3 times winner of Primetime Emmy Awards has a way of leaving behind a large impact on anyone who watches her movies, some of which are about the 2011 Egyptian Revolution. Some of her documentaries include Control Room and The Square.
Eugene Jarecki
Eugene has done a filmed a lot of great documentaries and has several awards including the Grand Jury Price, Peabody and Emmy awards to testify to how good his documentaries are. Some of his documentaries include The House I Live In and Why We Fight.
Alex Gibney
Alex is renowned for his sympathetic works and each of his documentaries being filmed on just a particular topic. Some of the works of the Academy award winner include Going Clear: Scientology and the Prison of Belief and Taxi to the Dark Side.
Charles Ferguson
Charles is an academy award winner who has done a lot of documentaries on political issues that are complicated. Some of his documentaries include Inside Job and No End in Sight.
Michael Moore
Michael has a way of using political advocacy, informative narration and satire in his documentaries to pass across informative and entertaining messages. He was born in 1954 at Michigan. Some of his works include Sicko and Bowling for Columbine.
If you are therefore looking to start watching documentaries, or you are interested in watching great documentaries that will have you glued to your TV all through, you should watch documentaries by this director.