Just as there are a lot of male documentary filmmakers out there, there are also several females too, who are making great documentaries. Here are 6 top female documentary filmmakers who have been making their mark in filming documentaries and are continuing to do so.
Gariela Cowperthwaite
For over 20 years, several TV series documentaries have being produced by Gabriela. One of her most popular work however is Blackfish, which was released in 2013. This film shot her into the international limelight and also got a nomination for BAFTA. City Lax is also another great documentary she directed that you should watch.
Lourdes Portillo
Lourdes Portillo is a documentary filmmaker who was given birth to in Mexico. Her films focus on certain events and cultures of Latin America. She however presents them in such a way that a wide range of audience could benefit from it and they are also very engaging. Amongst her notable works is The Mother of Plaza de Mayo, which centered on mothers that their children disappeared in America when the dirty war, which was renowned for a lot of human rights violations, was going on.
Chris Hegedus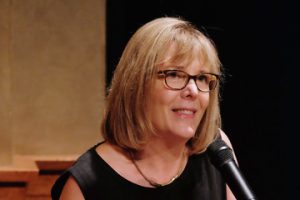 Chris, whose husband is also a very popular director has made a lot of mark in the production of documentaries. She has won several awards during her career. She and her husband have a lot of works centered on the contemporary history of America. They have also produced great documentaries about some legendary musicians. Some of her top documentaries include Moon Over Broadway and The War Room.
Kim Longinotto
Since the 1970s, Kim has being directing documentaries. She had an early life that was tumultuous, which is her major inspiration as a documentarian. She is British and her documentaries focus mainly on oppressed or discriminated women. You should see one of her recent works titled Dreamcatcher.
Abigail Disney
Abigail is the daughter of a popular co-founder of an animation studio. In 2008, Abigail released her first documentary which was titled Pray the devil back to hell. Apart from having a lot of successful documentaries, she has also formed a number of initiatives for peace and causes for female.
Barbara Kopple
Since the middle of the 1990s, you are likely to see her name on every decent list of best documentary filmmakers. Her documentary works have won her 2 academy awards amongst others. Her documentaries majorly focus on intriguing figures biopics and the culture of America. Examples of her intriguing figures biopics include the anti-war backlash of Dixie Chiks as well as Woodey Allen and Soon-Yi-Preven relationship. She should see her Oscar winners documentary titled Go with Harian County, USA.
Here you have them. Six great female documentary filmmakers, whose documentaries rival those of any successful male documentary filmmaker. They have over time proved that documentary filmmaker should not be left for only the men, as any determined and passionate woman could also create great documentary movies that will be very successful.